MOTORISED MEASUREMENT STOP – TYRObut
 Depending on the precision you require, we have two models of positioning stops with TYROBUT touch screen. The first model has toothed belts and offers an accuracy of 0.5mm. The second is equipped with rack and pinions for an accuracy of 0.1mm.
The operator programs the length on the touch screen and starts the cycle.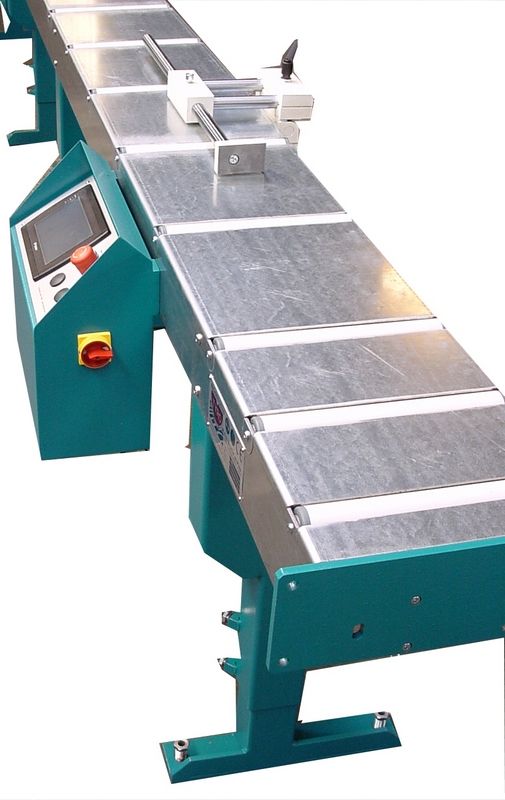 TECHNICAL DATA SHEET FOR MOTORISED length STOP WITH TOUCH SCREEN TYROBUT

CHARACTERISCTICS OF AN AUTOMATIC STOP TYROBUT
Display and input on 7" colour touch screen" 800×480 pixels
Affichage position courante
Setting by entering the measure or by selecting from
12 memories (expandable to 99)
Resolution : 0,1 mm
Precision : 0,5 mm or 0,1 mm
Easy to install on all machines: drilling, tapping & cut-off machines (belt or toothed rack)
Rollers: Ø40mm made in steel or PVC. Three rollers with 200 mm pitch, the others at 400 mm pitch
Trolley guided by precision rollers
Width: 200, 300 or 400 mm
Driven by a toothed belt reinforced with steel wires
Manually retractable stop
INTERESTED IN THE TYROBUT?