With over 75 years of expertise in the field of sawing, we launched a range of grinding wheels and abrasive discs in 2019: YTORTECH. We are able to offer you a selection of abrasive discs for workshop saws adapted to your working constraints from 250 mm to 500 mm diameter.
We stock the main references of abrasive discs for grinding machines in order to ship them to you quickly.
If you have very specific requirements, we can develop and test customised items on our test machine at our workshop.
ROTY-TYRO also stocks a selection of saw cutters and HSS milling cutters for your ROTY-TYRO machinery.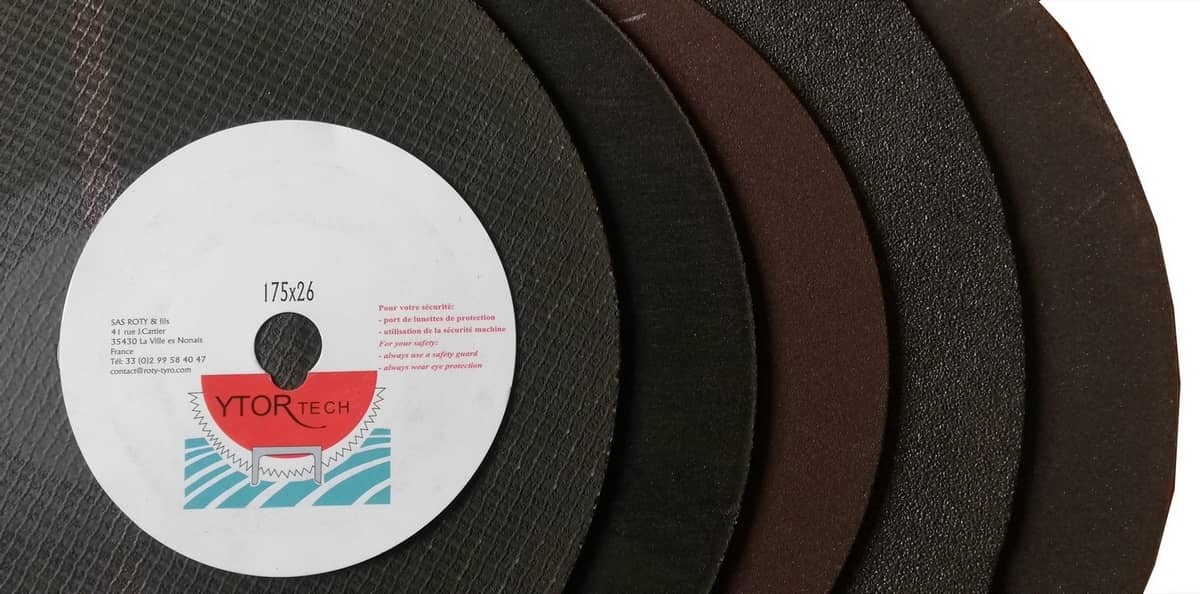 I REQUEST A QUOTE for Ytortech disc