If our standard machines do not exactly match  your specifications, we can offer the possibility of an adaptation or to  develop a customised machine.
You have constraints:
location – space requirements
interfacing with an existing machine
products to be cut or drilled are very long lengths, large widths or with high loads
ergonomics
clamping of the workpiece to be sawn
cadence of productivity 
etc.
We  develop, design and manufacture and are capable of providing you with customised solutions. Our Design Department can develop customised machines for you, which will be made by our team of experienced boilermakers, cable layers, programmers and fitters.
Many customers have already trusted us for custom-made machines:
SNCF
HEXCEL
AERI
ISEA FRANCE
…
Contact us to discuss your customised industrial machine project together!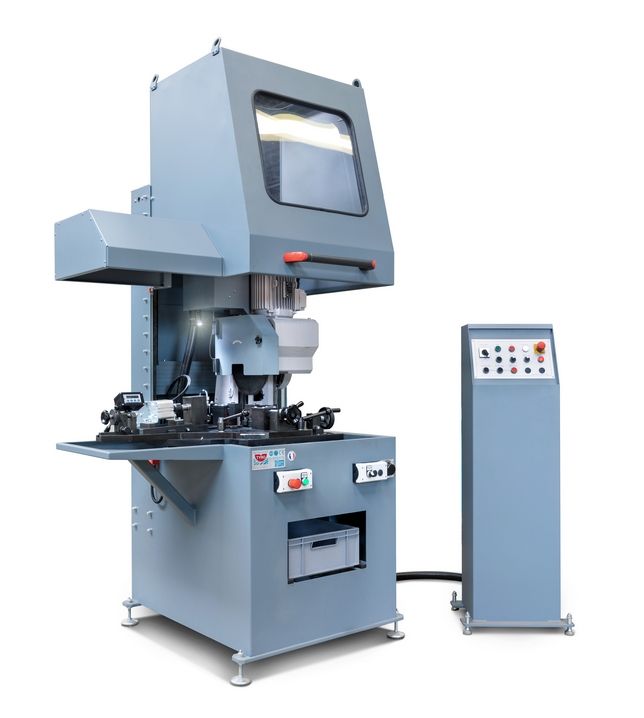 I NEED a personalised machine project
Located in Saint-Malo, Roty & Fils occupies a 1200 m2 production site with a team of about twenty people.
Our Design Department works in close collaboration with our sales staff to develop, improve and market a varied range of saws, cutting machines and combined drilling + sawing machines for aluminium, steel and other materials.
The experience and know-how of Roty & Fils and our commitment to quality and innovation are your best guarantee to find the solution for your cutting, drilling, trimming operations, etc.